Stone and Glass Mosaic Sheets Blue Square Tiles Natural Marble Tile Backsplash Wall Kitchen Tile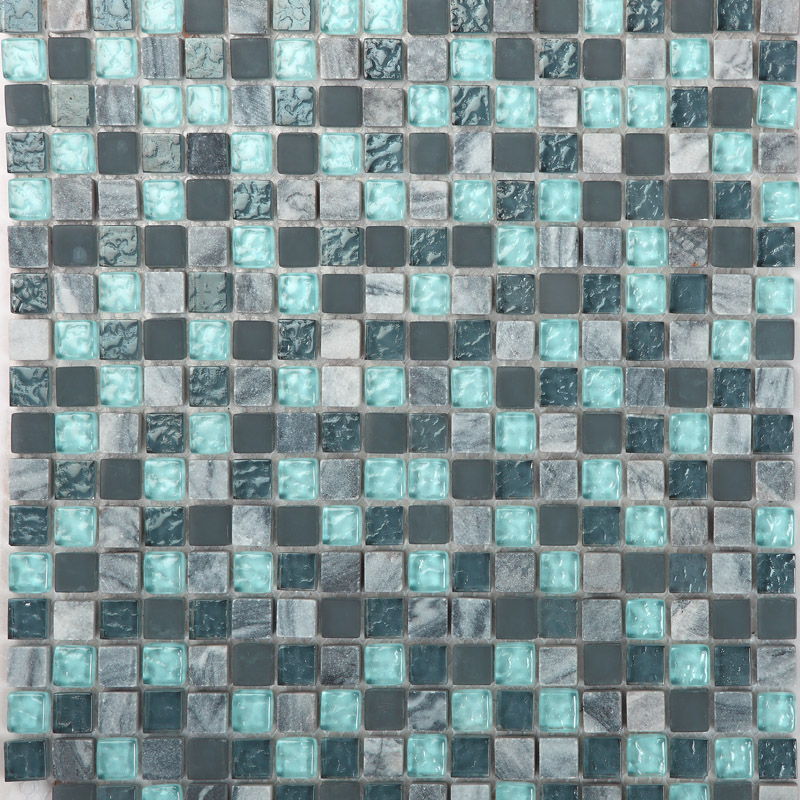 Collection: Stone Glass Mosaic Tiles
Material: Stone and Glass
Color: Aqua
Shape: Square
Sheet Size: 300 x 300mm
Thickness: 8mm
Stone Glass Mosaic Tile Blue Grey is a combination of
glass and stone tiles
in a medium blueish gray color mounted on a 12x12 sheet, which allows for an easy installation. Each individual tile measures 3/5" x 3/5" and 8mm tick. This can be used as accent tiles on bathrooms walls and floors, shower, Kitchen Backsplash, Feature Walls, Spas, Jacuzzi, and Swimming Pool.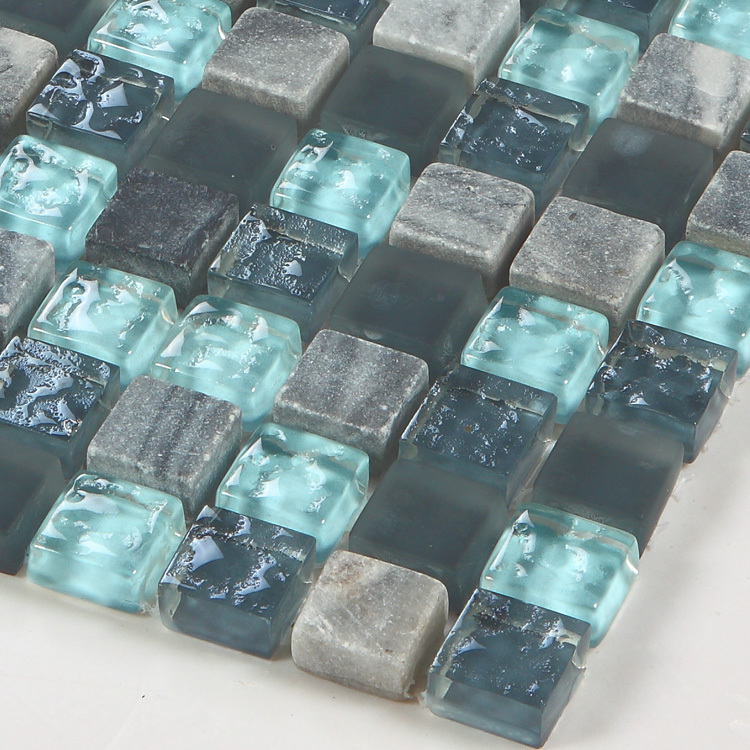 Glass tiles such as mesh mounted mosaics, field, and subway for kitchen backsplash, Stone Glass Mosaic Tile Blue Random Blend for bathroom, shower, and other tiling projects.
See more about
stone tiles
, kitchen backsplash and
stone mosaic tile
, Glass Stone Mosaic Tile Blue Pattern is an elegant combination of glass and natural stone marble.