Metallic Backsplash Tiles Silver 304 Stainless Steel Sheet Metal and Crystal Glass Blend Mosaic Wall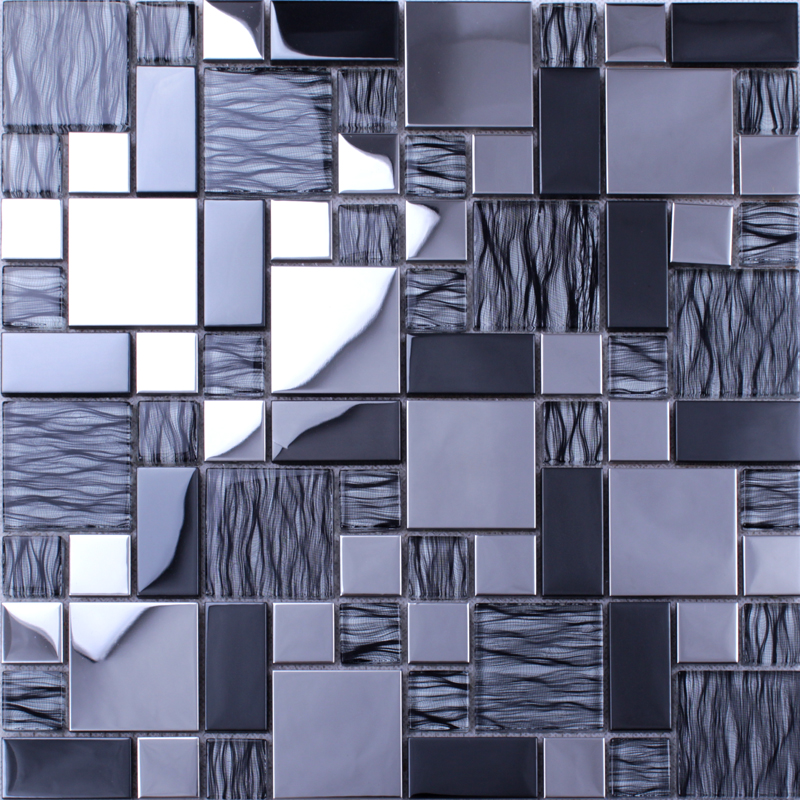 Collection: Metal Glass Mosaic Tiles
Material: Stainless Steel, Glass
Color: Grey and Silver
Surface Finish: Glossy, easy for cleaning
Shape: Square
Sheet Size: 300mmx300mm
Chip Size: 23mmx23mm, 48mmx48mm
Thickness:6mm
Type: Mosaic
Glass and metal tiles and mosaics enhance a wall or countertop or use tiles as border trim that follows a long hallway. Sleek and modern, metal tile creates a sophisticated look for your walls. Choose between stainless steel or different metallic tones and glass hues for a rich appearance. Whether you are looking for simple smooth squares, a classic grid design or something more contemporary such as mosaic brushed rounds or thin brushed strips, these metal mosaic tiles bring a texture perfect for backsplashes, bathrooms or fireplaces.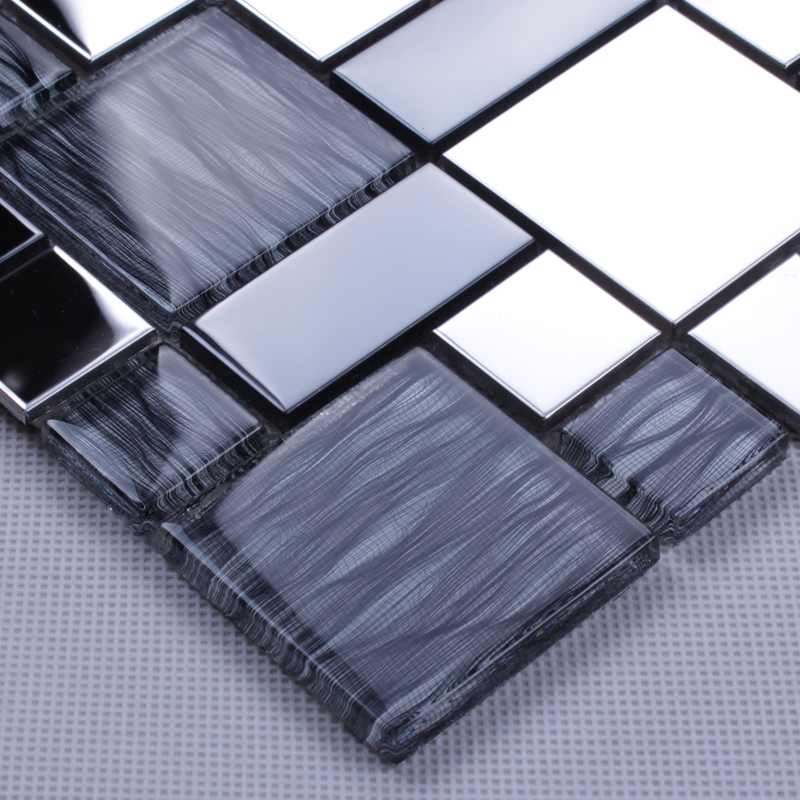 Metal and glass tile, in my opinion, represent the best of all worlds for kitchen backsplash. Choose from a variety of metal tiles for bathroom and kitchen backsplashes including stainless steel and copper.
Two different materials, one result. The beauty of glass blended with the sharpness of stainless steel make these mosaic tiles a great choice to cover your kitchen backslashes.
More details:
https://www.hominter.com/metallic-backsplash-tiles-silver-304-stainless-steel-sheet-metal-and-crystal-glass-blend-mosaic-wall-p1127.html