Glass Mosaic Tiles Gold Crystal Backsplash Tile Bathroom Wall Tiles Floor Stickers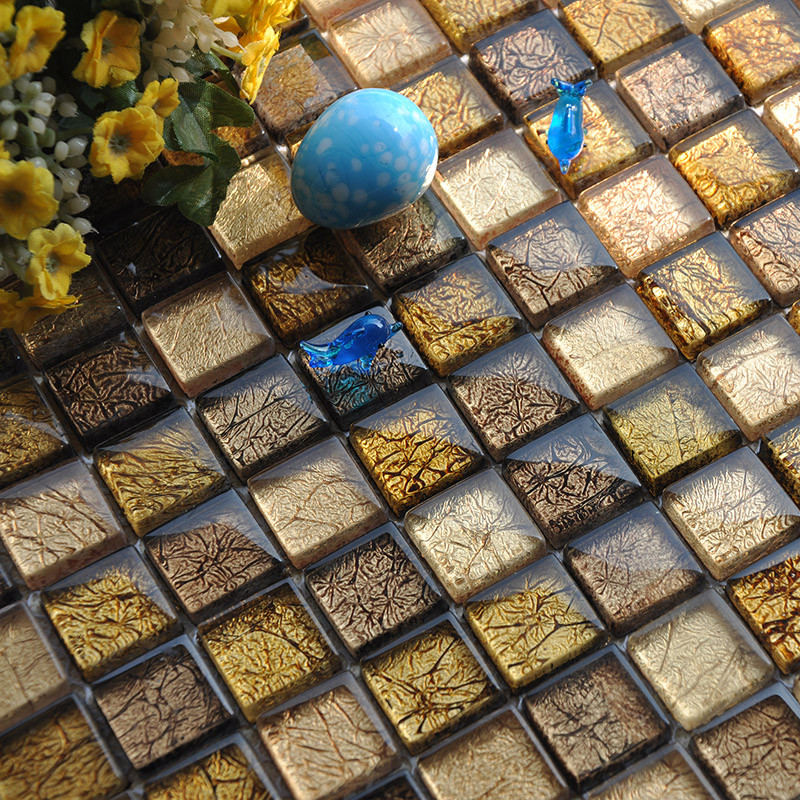 Collection: Glass Mosaic Tiles
Material: Glass
Color: Gold
Surface Finish: Glossy, easy for cleaning.
Shape: Square
Sheet Size: 300mmx300mm
Chip Size: 30mmx30mm
Thickness: 8mm
For centuries
glass mosaic tile
has had many periods of popularity with its origin dating back to the 2nd Century BC. Today we have witnessed a resurgence of glass mosaics due to their unique and reflective characteristics.
Glossy Glass Tile add beauty and function to any design or project. Glass Tile and Glass Tile mosaics can be used in
kitchen backsplash
or bathroom remodeling.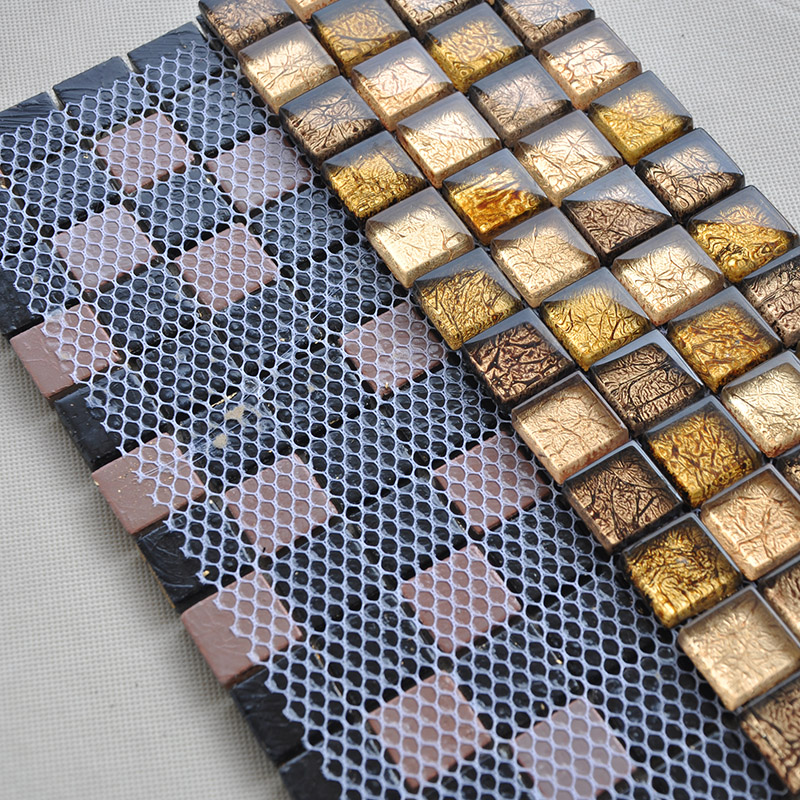 Glossy glass tile mosaics for kitchen, bathroom, backsplash and other applications. Glossy
glass wall tile
is water-resistant and reflects light for a sparkling effect, perfect for updating your bathroom. Bright white design lightens the room and can be combined with a variety of colors. Ideal for use with bathroom and shower walls, kitchen backsplashes and fireplace exteriors.