Iridescent Mosaic Tile Plated Crystal Glass Backsplash Kitchen Designs Bathroom Wall Tiles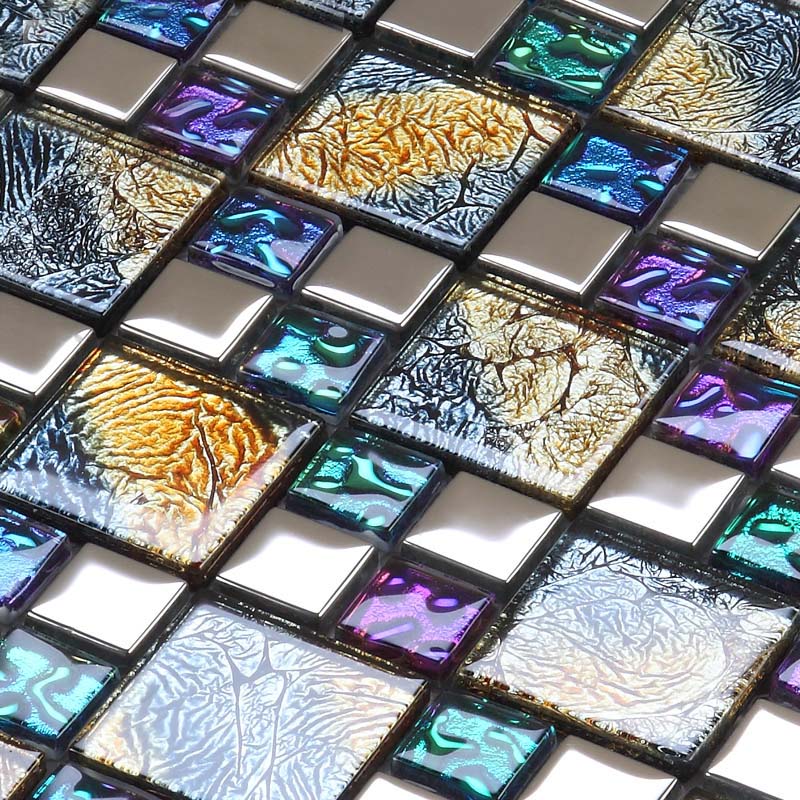 Collection: Glass Mosaic Tiles
Material: Glass
Color: Grey and Green
Surface Finish: Glossy, easy for cleaning.
Shape: Square
Sheet Size: 300mmx300mm
Chip Size: 23mmx23mm, 48mmx48mm
Thickness: 6mm
Application: Iridescent glass tiles are great on floors and walls and have been most popular in bathrooms, spas, kitchen backsplash, wall facades and pools as well as a variety of other applications.
Glass mosaic tiles which can be see through so it gets the name as "crystal", but with the color paints on the back of the mosaic tiles makes thousands of colors are possible.

Glass mosaic tiles are the most widespread mosaic tiles in common use and are used in great numbers by builders and tilers for common tasks such as shower bases and swimming pool edging, but these useful mini mosaic tiles can readily be adapted for artistic craft work.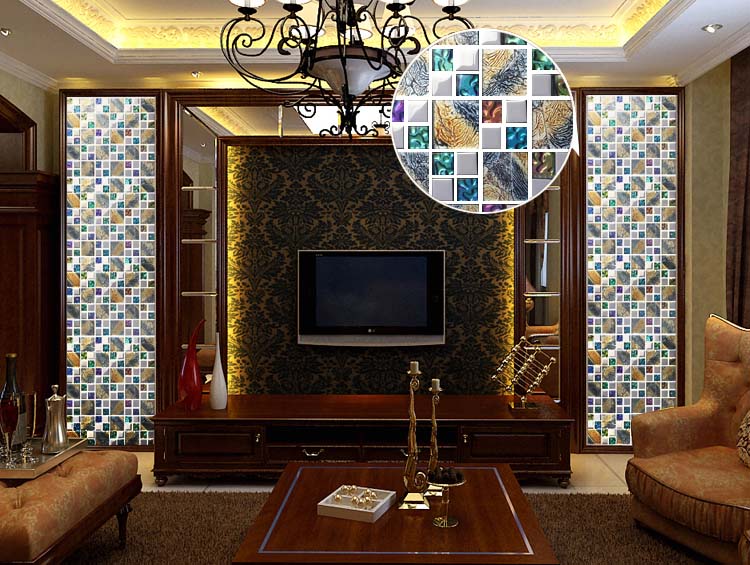 Iridescent glass mosaic tiles for kitchen backsplash, bathroom, shower, and swimming pool. Available in many colors, sizes, and shapes. In Stock. Order today!